***originally start 6/7 but just now posting b/c I was waiting on pictures***
Last week was a bittersweet week for us as a family. We reached one of those BIG milestones. My sweet sister Shannie graduated from high school. The fact that she graduated isn't that huge because she's very smart and has always done well in school. We weren't actually surprised to see her walk the stage, just more surprised it's already that time. She's officially a high school graduate and will soon be a Freshman at Sam Houston State University.
Her graduation was as fun as a graduation can be. At a school with a graduating class of 930+, one can expect it to be very long. I'm not sure if the teachers took a breath in between names because they were reading them off rather fast. We had a good sized group there - Mom, Tim, Me, Eric, Allison (Eric's wonderful gf), Dustin, Nana, PawPaw, Uncle Chris, Aunt Julie, Uncle Bubba, Aunt Tina, and Chelsea (one of our cousins). We were a little loud and a lot silly. We spotted Shannon early on and spent most of the time trying to make her laugh. By the V's we were all so antsy that we randomly cheered for students. We were that group. Shannon was cracking up and we were having a blast. I am so blessed to be a part of a family that really does have fun wherever we go.
It's picture time
Our wonderful Nana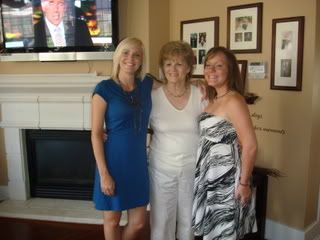 With Mama who can never get it together for pictures (I love you mommy!)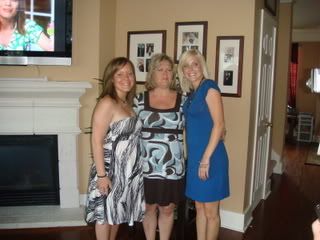 Mom, Shan, & PaTim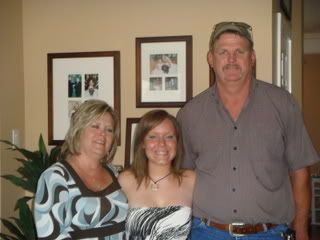 This is what 930+ kids looks like...
Saturday was Shannon's graduation party. It was Luau-Themed and a lot of fun. It was HOT so I spent majority of the time in the pool with the kids. Shannon looked precious and all grown up.
Me and my Kenzie-Girl
Daddy & Kenz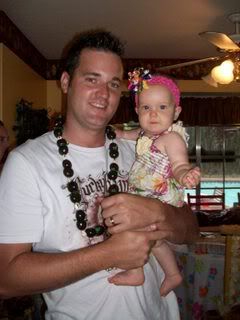 Missing Brother - He's too busy swimming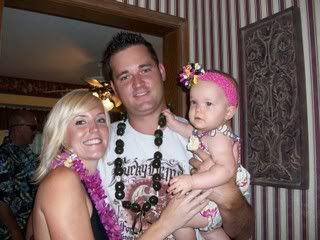 Pig & Rice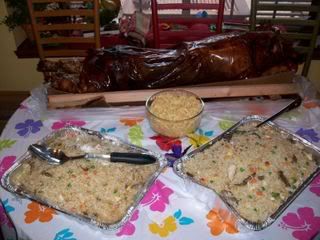 Yes...I said pig! We are authentic. That's what we do!
Cakes & Diplomas
The Grad Girl
Cakes by
Patty Cakes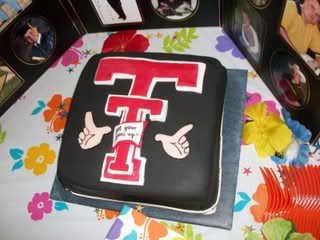 I am so blessed to have that sweet girl as my sister. She's one of a kind. I have never met anyone in my life like her and I am so grateful that God gave her to our family. She has the most sensitive soul. I think she spends life on the verge of tears because she can cry at the drop of a dime. We watched
PS...I Love You
the other night together and oh my...I think Shannon cried for 95% of the movie. I am not exaggerating.
She's also so unique. She's never been one to follow the crowd. This is something I admire so much in her. Although I have always thought of myself as more of a leader than a follower, I still do care a lot about what other's think. To this day I have a really hard time going out of the house (especially with kids in tow) with no makeup on. It's one of those things that just doesn't bother Shannon. She's never really cared what other's think. We are night and day for sure. Which is why it would never cross my mind to borrow her clothes. We have 2 completely different styles. LOL. Bless her heart. I do pray college does a thing or two for her fashion sense. Haha!
She's an incredible Aunt as well. JD loves his Aunt Shannie so much. He literally thinks she's "it". She's just wonderful with him and the biggest help in the world. I am so blessed that she's so willing to help and enjoys doing stuff with us. I am not sure how I would have made it through the colic with Mackenzie without Shannon. Regardless of what was going on with
My Handful
, she was always helping with JD. What a precious thing she has been to my sweet little family. She will be missed daily!
I can't wait for her to go off to school. Wait. I can, it's going to be hard not having her around the corner and not seeing her every other day like I have for the last few years, but it will be great. I have no doubt she will do amazing in school. Shan has always been more mature that most her age. She's always had her priorities more in line than so many and has always had a good head on her shoulders. I think she's going to just blossom being away. For the first time in her life I think she will spend more time focusing on herself than others. So much has always been asked of her (being the middle child I think will do that to you - which is why I only want 2) over the course of the last 4 years. She so deserves to not worry about anyone else. Of course, I know Shannon, and I know good and well she'll find someone to worry about.
Jesus, thank you for blessing my life and my family with such an amazing person. She's one of the most precious people in my life. I love her more than she will ever know. I am so grateful to have an amazing relationship with her. I want nothing more than to be best friends with that Sweet Thang until we are old and wrinkly!!
Shan - I love you so and I am so thankful to be able to call you my sister. I admire you soo much. Thank you for soo many years of laughing and crying, fighting and tattling. You were a pain in my rear and I wouldn't trade a minute of it. I have had the best talks with you and I can think of no one else I'd rather get stranded on a deserted island with. I think about these things, and you were up there. Especially since you are pretty tough so I know you could wrangle an alligator for dinner and fight off any cannibals. Plus you make me laugh, and if I am gonna be stuck dying on an island at least I'll be laughing. You are crazy. Thank you for being such a blast to be best friends and sisters with. I could have gotten stuck with a stick in the mud, or a crazy person, but no - I got you! You have more gifts than you realize. I have no doubt that the possibilities are endless for you. Keep being yourself! Have a blast next year but please come home some. I will miss you like crazy. JD will miss you like crazy. And Kenzie will need someone to complain to when her mama is being less than "cool".
Her are some of my most favorite photos of Shannon and I over the years...
She was so little bitty...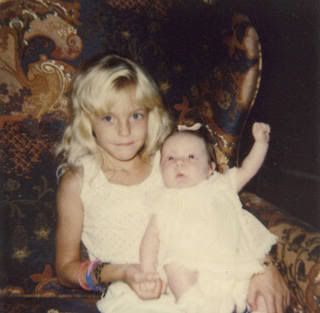 We were seriously cool...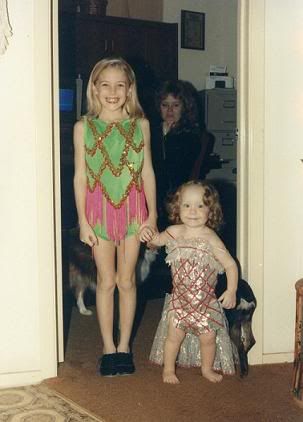 Talk about some Easter dresses...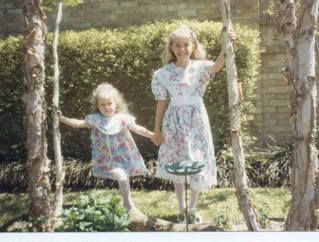 I pretty much knew I was cool here...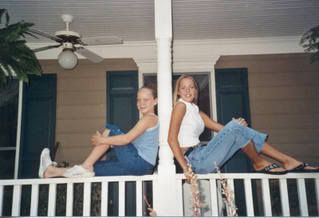 She was always the tomboy...please note the 136 bracelets she always wore...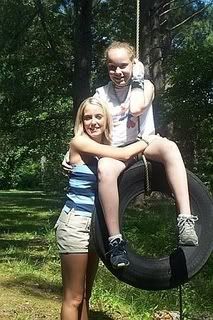 Ahhh...hahaha!!! I have nothing to say.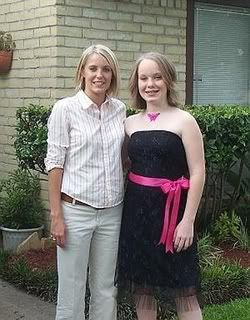 Shan was a Brace Face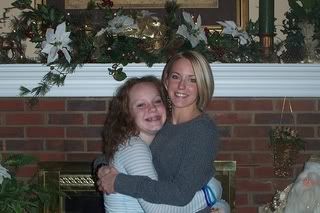 Us girls...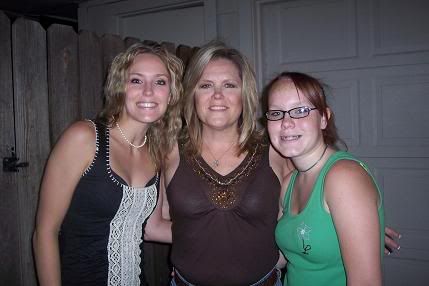 Best Buds...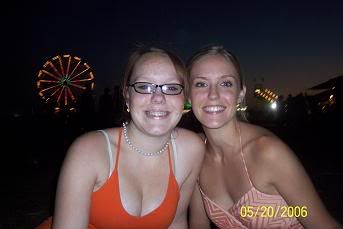 Sisters