I've raved
before
about this wonderful seller on etsy and now I can even give a product away. How cool is that! It's some serious great stuff and I want every single one of you to check her store out now!! Gooo!! I just ordered some more and I have my bath water ready. Not really...it would get cold. But you better believe I'll be soaking as soon as it arrives!
So now for the giveaway...
Kristin Cosmetics is going to give one lucky winner a FREE
lotion
in a custom scent (you choose) and a FREE scented
lip balm
! How awesome is that! AND - if you'd like to look around and order more, say...some
Sweet Dreams bath bombs
, she will give you FREE shipping on your entire order! How cool is that!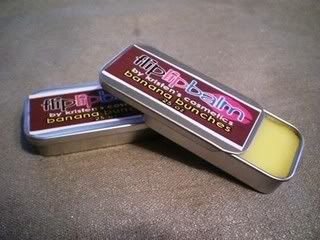 I know you all are just dying to know how to win!! So LEAVE A COMMENT telling me your favorite way to unwind! Be it a long soak in the tub or crawling up with your kids and watching Max and Ruby. Just tell me. I will pick one lucky reader MONDAY, JULY 7TH and Kristin will hook you up!! I'd do it sooner but we'll be out of town for a few days around the 4th! So, comment and check back in Monday July 7th!! Send your friends as well!!
Good luck!