Holy Hiatus blog world, did you miss me? I haven't posted since May 27th, seriously? Do you feel neglected? Ignored? Abandoned? Ohh...ouch, sorry. I have been a bad blogger and because a lot (A LOT) has gone on in the last 5-1/2 months, I'll spare you the boring (they actually aren't boring in the least, I just am trying to watch Grey's Anatomy at the same time) details. I will however give you a brief timeline...since May 27th...
I went to the Big OB for a week. And came home.
We went camping for the Watermelon Thump Festival and seriously sprained my ankle. BAD.
The fam and I went to Pascagoula, MS for the 4th of July. And came home.
We went back to OB, MS for another week and a half. And came home.
We threw the bestie an AMAZING big hat bridal shower.
I celebrated my 26th birthday.
JD started his last year of preschool and Kenz started Mother's Day Out for the first time.
We went to another shower for the bride.
Jimmy and I celebrated our 5th anniversary in the Cayman Islands for a week. A-MAZE-ING!
We threw a KICK-BUTT bachelorette party for the bride.
We went to another (I am not complaing b/c I'd go to a million for Laura) shower with the bride.
My Nana and PawPaw came in town to watch...
...my best friend get married at the most GORGEOUS wedding (hands down).
We celebrated MacKenzie's 2nd birthday (say it ain't so!).
We had a fun Halloween - JD was a fireman and Kenz a little Dutch girl.
We MOVED. YIKES, I know. We moved again in less than 2 years.
NASCAR race.
We found out my PawPaw, whom means the world to me, has colon cancer.
Sooo...that's the last 5 months in a nutshell.
Now to elaborate on a bit of the above.
JD and Kenzie on their first day of school...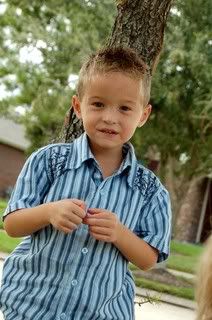 Grand Cayman was amazing. I have never enjoyed a week so much in life (runner up would be Frontier Camp with Young Life junio year). I have never seen water so blue or enjoyed myself so much. I fell that much more in love with my man and just enjoyed life so much that week. I wish it could have lasted longer and we are DYING to go back. It's an amazing place and so under-rated. A few pictures...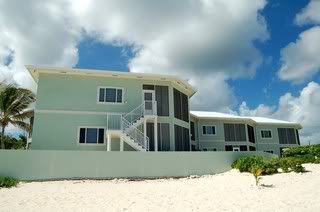 our condo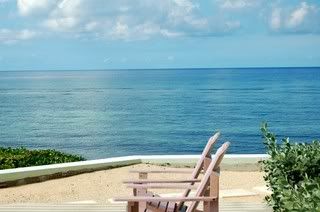 the view from the back of our condo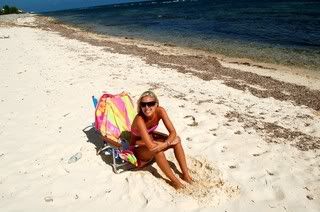 laying out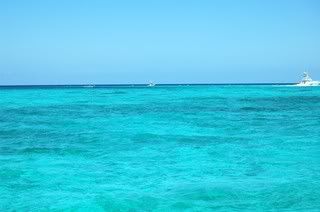 headed out to sting ray city
playing with the sting rays
holding the sting rays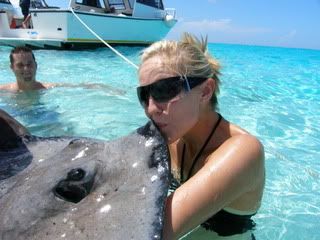 kissing a sting ray
HELL - the post office is in "hell"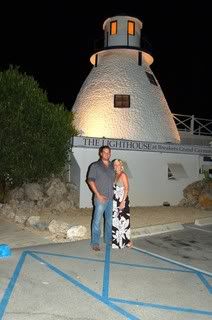 dinner at the lighthouse - DELISH!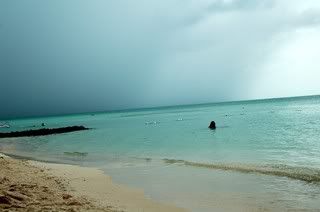 storm blowing in
pier at rum point - a 5-6 ft. barracuda lives under it - we were about 10 feet from it swimming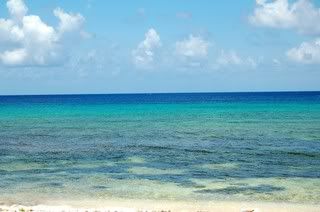 gorgeous water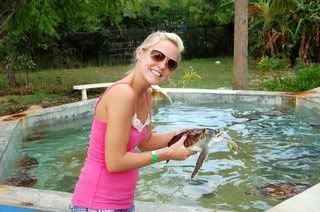 turtle farm
blow holes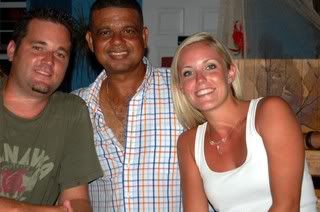 Mel - our favorite bartender
Here are a few pictures from Miss Priss's 2nd Birthday - this needs to be a post on it's own just because there is so much to share about her...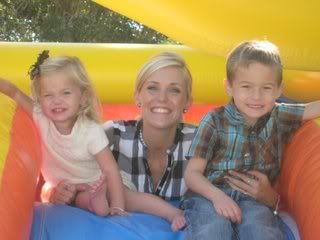 my sweet babies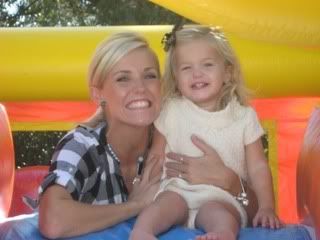 momma and kenz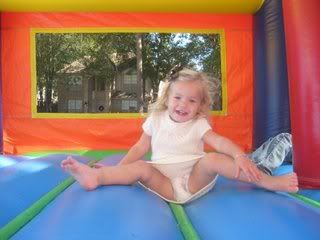 my girl
Let's see...oh yes, the move. We are a little bit crazy and just CAN NOT pass up a bargain. All I have to say is, it should be a crime to love your house this much. I am IN LOVE. I couldn't be happier and I am sooooo glad we are here. We moved up 1000 sqft, move down to a one-story, and gained a game room (lost the media room), study, and a pool (and deck, koi pond, sprinkler system, water softener system, and 3-car garage). I promise to post pictures very soon. We have one room left to unpack! Whoohoo!!!
And now PawPaw. We knew something was up with him when they were in for Laura's wedding. Once he got home he had some blood work done where he learned he was 2 PINTS LOW on blood. So at that point they knew he was bleeding somewhere internally. We got the call Friday that after some scans they found a cancerous tumor on his colon. Monday he went into surgery to have the tumor removed. They took 9" of his colon to biopsy. It turned out that the tumor grew a hernia and the hernia started bleeding, which was a total blessing in disguise. We did find out today that they did indeed get out the entire tumor but that there is a micro-size amount (2 out of 10 is how they described it) of cancer in a few of his lympnodes so he will need some mild chemo. Without chemo they gave him a 65% survival rate, so obviously that option is out. The GOOD news is the cancer is only in his colon and the lympnodes there, so it hasn't spread. We also know that it will be very mild cancer and the surgeon wouldn't even talk survival rate with chemo b/c it should have no problem killing those cancer cells. Another blessing is PawPaw's health. Overall he's a very healthy man so he should be able to weather this farely well. It's just heartbreaking knowing he will have to go through the chemo at all. We love Nana and PawPaw so much and being 10 hours away makes times like these that much more difficult. My mom has been there since Monday (she flew straight from the NASCAR race to Memphis) but came home tonight. He should leave the hospital Sunday and we'll hopefully know more shortly on the course of action. We appreciate all the prayers up to this point and beg you to keep praying.
That's all I got for now. I have to go to bed!!! I will post again, sooner than later!!! I think this new house has added a whole new level of zen to my life! LOL. Praying it lasts...