Y'all...how did this happen? How did my sweet little baby turn into a big girl? She's one years old and I can not believe it. I knew it was going to happen but now that she's officially 1 and the
party has passed I am in disbelief. She's all big and stuff.
Her birthday was one for the books. Seriously, it was awesome if I do say so myself. I was so happy with how everything turned out!!! Here are some pictures from that special day...
The decorations and beautiful cake...
Favors!
The Princess in her new princess chair from KK and Pa Tim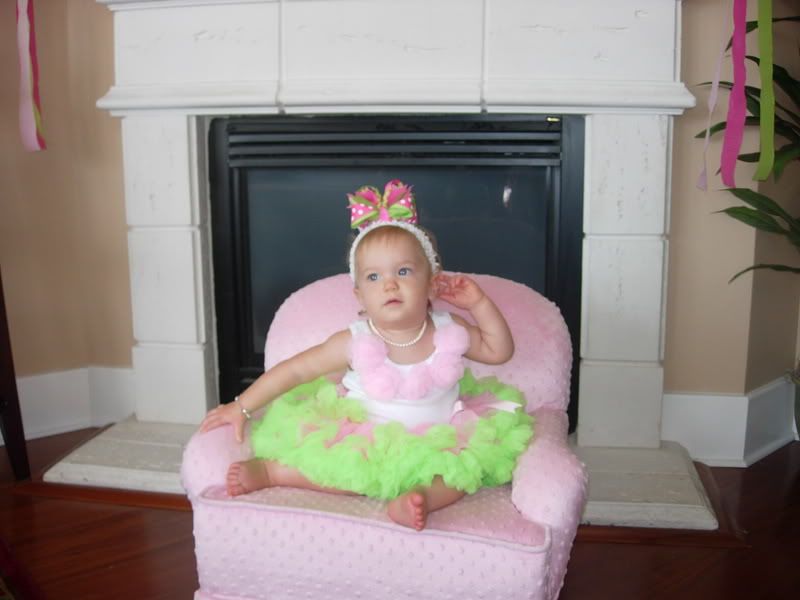 Momma puting on her birthday hat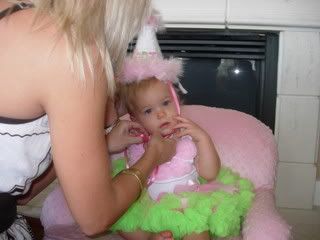 She didn't really like it...
...at all
MacKenzie wanting her FuFu
My Princess
Nicky and MacKenzie
Cake Time!!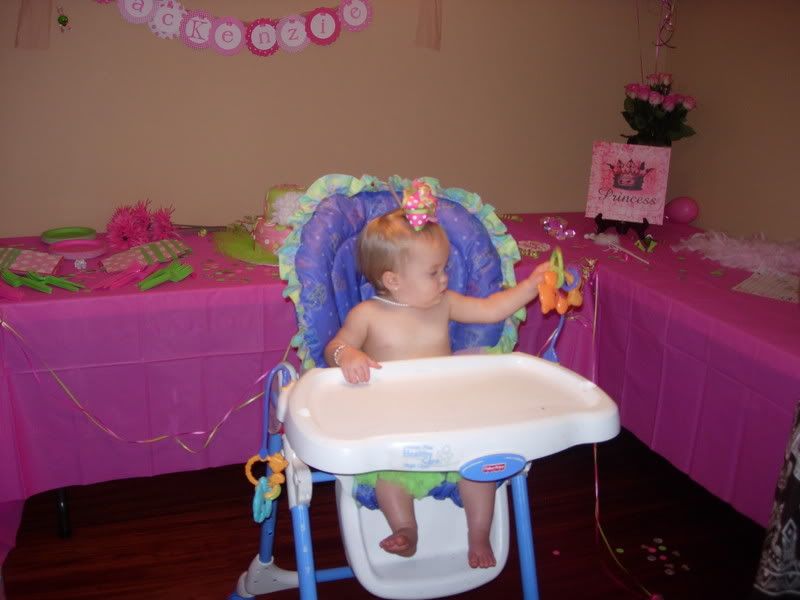 YUM!!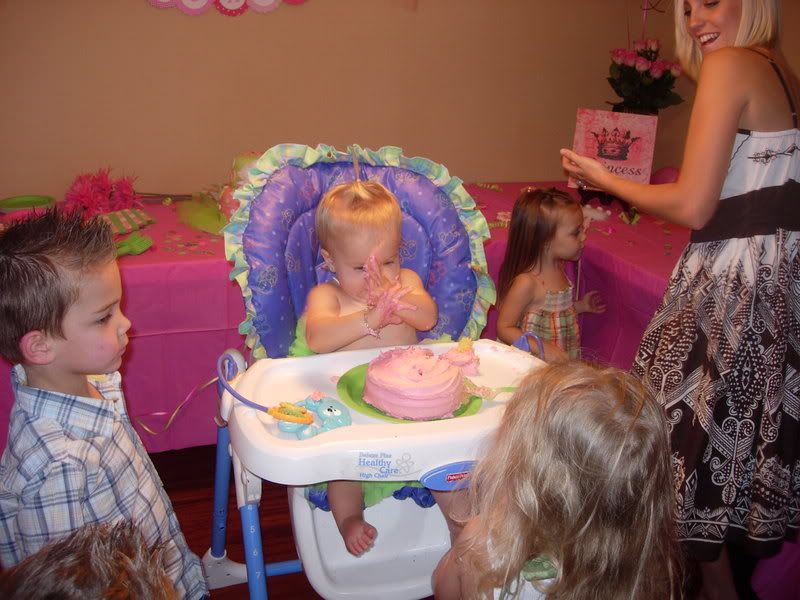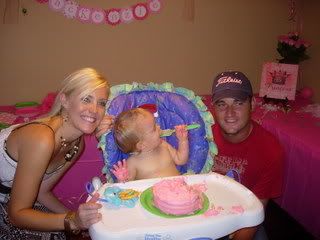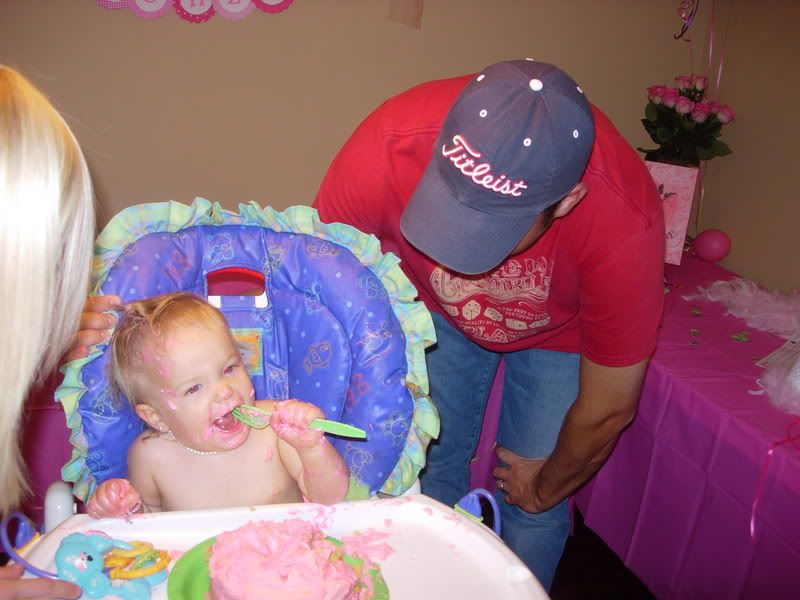 NOT THE HAIR!!
This is soooo good!!!
Nana and Kenzie-Girl
Clean up time!
Nana kissing Kenzie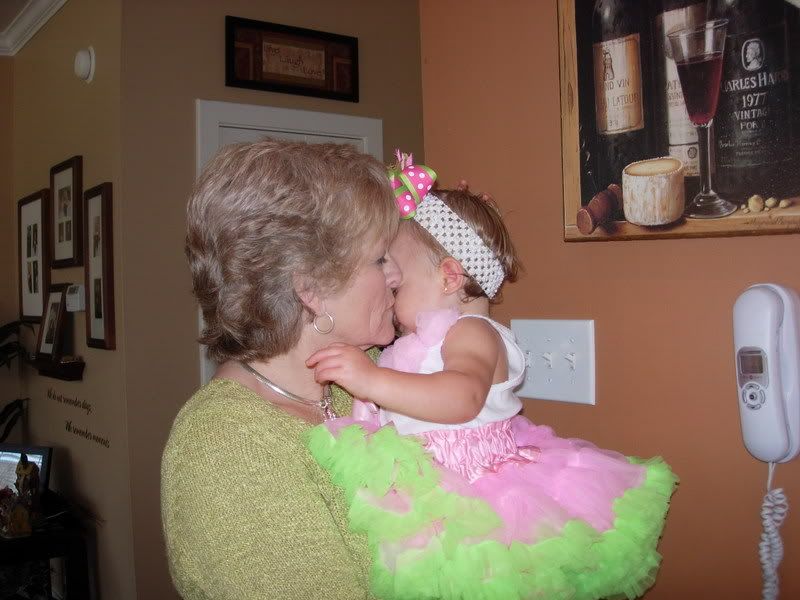 KK and Kenzie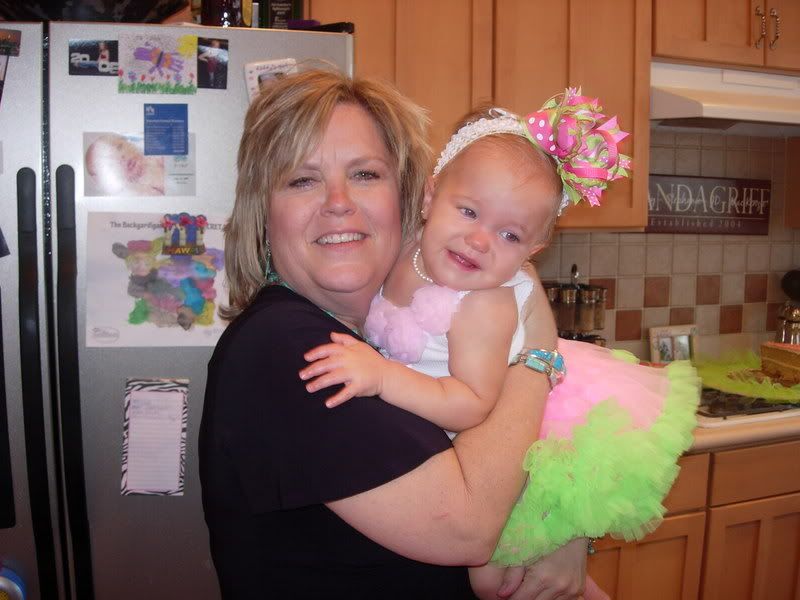 Princess Gets to Open her Presents!