Around a year old, JD found his nose. Well, not necessarily his nose but his nose holes...as in, he learned to stick his fingers in his nose. It wasn't quite the process of picking, but more or less just sticking them in the holes. I have a great picture of this at the dinner table (nice)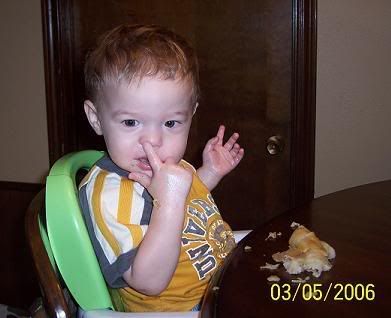 So...we've moved past this...on to bigger and better things.
Like picking his nose. Actually picking it.
The best part is not the actual picking but the finding. He's a true man on a mission. And once he's done, He proudly anounces, "Mommy, I got it! Here go!"
He sure knows how to make his momma proud!