As usual, life has been at warp speed the last week. All this unpacking and packing can sure keep a mama busy!!
I am including mostly pictures below! There are the pictures of our wonderful 4th along with some updates on our kids. Kenzie girl is blowing our minds daily!!
Before leaving for Pascagoula, MS...
Daddy and the kids on the slip-n-slide!
Our smiley girl...she's such a joy!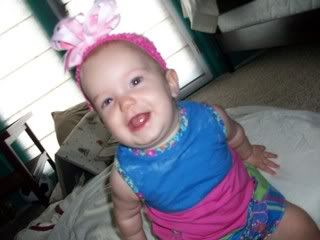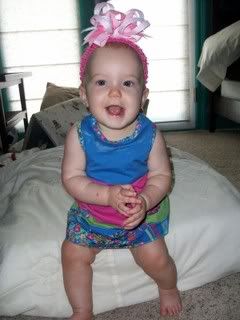 JD playing on the dock...
My Sweet Girl in her wagon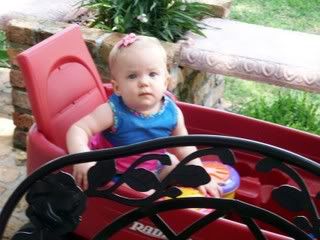 SHE LOVES TO EAT!!! IT NEVER ENDS!!!
Aunt Alice and JD on the jet skis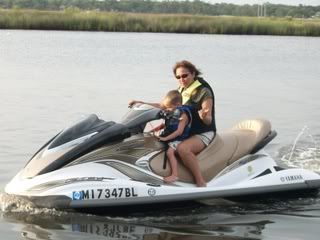 Kenzie in her wagon
Can you imagine waking up to this view every morning?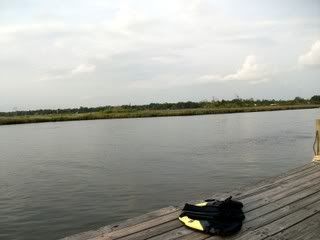 I could do some serious quiet time!
The back of Uncle Bobby and Aunt Alice's house
My 4th of July Babies!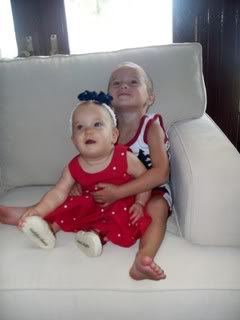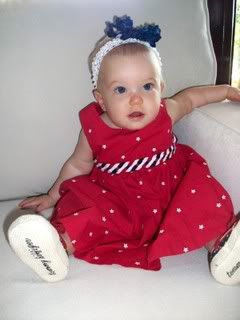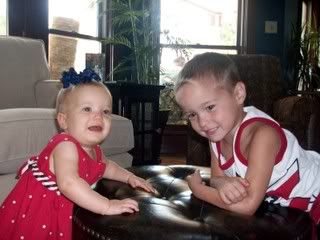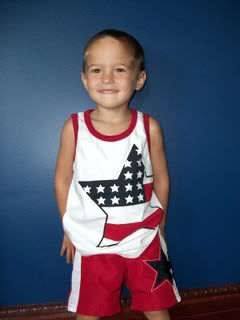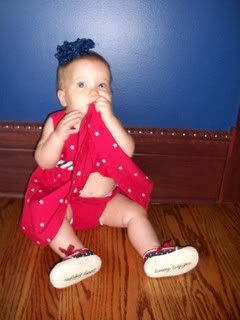 Kenzi asleep on the boat
Kenzie chilling on the beach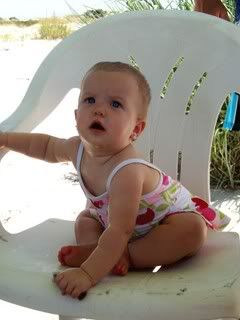 Eating her chicken bones!!
JD and the fish...ewww!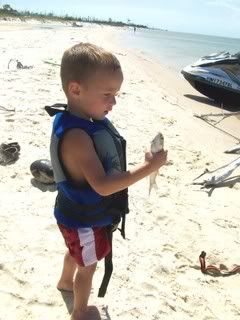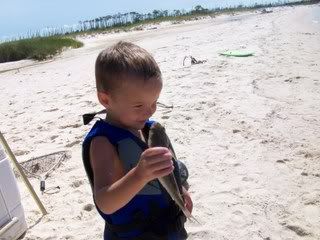 So...as you can see, we had a wonderful time. Uncle Bobby and Aunt Alice have a beautiful house and we enjoyed every minute of it. I didn't want to come home and back to my cooking. We had fresh fish and fresh crab almost every meal! It was sooo good!!!
I will update more tomorrow on the kiddos but I must get in bed!!
Later!