Life is good and a teeny tiny bit busy. Just a little though, and I am not complaining.
Things have going really well though. We made it through the holidays. I had a really hard time getting into the Christmas spirit this year. I blame stress. But once I finally did, it was wonderful. The kiddos had a wonderful time. This was the first Christmas that JD really got the whole Christmas thing. He LOVED it! He loved every minute of it!!! A few of the memories I will take with me...
The day of his Christmas party at school we were running late. i was telling him how we needed to hurry or we would be late for his party (they were doing a "Happy Birthday Jesus" themed party"). JD being the practical one looked at me and said, "Mom, we can not be late, I have to get to the party before Jesus." I blinked and asked him to repeat. "Mom, I can't be late, I need to get to the party before Jesus gets there. You know, for His birthday party." Right...so I explain..."JD, where does Jesus live?" He answers matter-of-factly, "In heaven and in my heart." Yes...so, I explain that He will not be at the party because He is in heaven. After thinking about this for a little minute he replies, "Ok, but can I eat His cupcake then?" LOL. he apparently has his priorities straight!
This year as in year's past, the school sent home cute crafts and keepsakes that the kids made in school. One of the ridiculous cute items was a homemade angel and for the face of the angel was a picture of JD (I am assuming the other parents received pictures of their own kids but I am not sure). I put it out so we could admire it during the holidays. A few days before we took down the decor (which really is the part I despise the most) JD pointed at it and nonchalantly says, "Oh mom, there's that picture of me when I used to be an angel." Haha.
MacKenzie also had a really good time. She only took a handful of ornaments off the tree. She had fun opening presents and really did open her fair share. Of course, she looked ridiculously cute in all her Christmas outfits.
Her are a few great pictures from our holidays...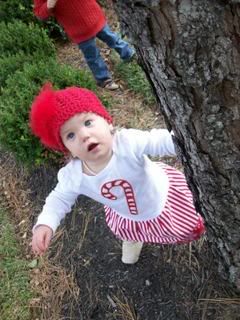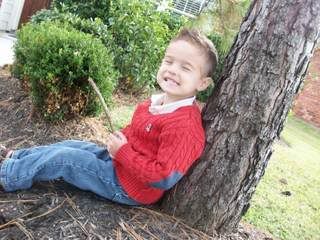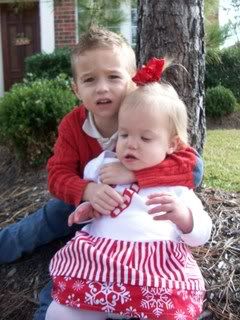 JD making Christmas ornaments...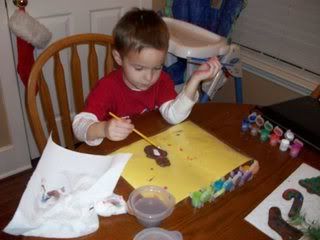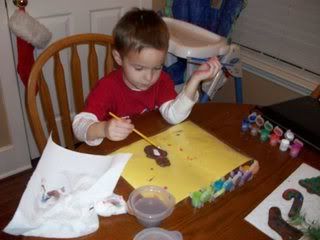 Christmas Morning...
MacKenzie on her new horse.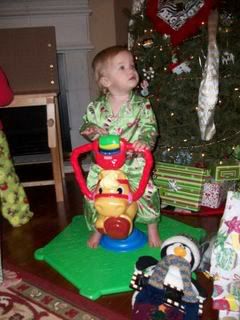 JD and his new tool bench and new tools that he is OBSESSED with!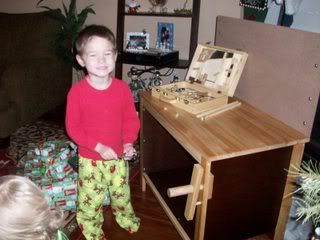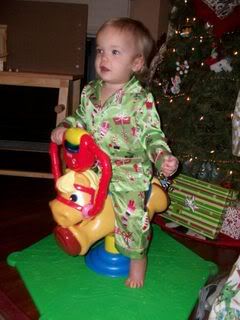 And maybe one of the coolest gifts ever - JD's new F150 truck from FuFu and Sammy.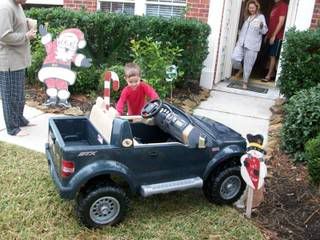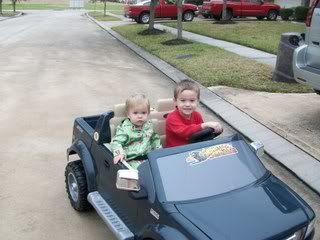 MacKenzie in her adorable petti! I *love* these!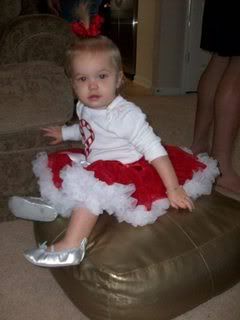 This brother sure loves his sister!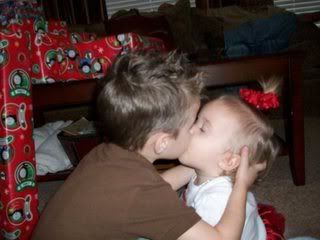 And his rock band!
We also has a great New Years. Mom and Pa Tim took the kiddos to the country for a few days. JD is a COUNTRY BOY. So much so that Jimmy and I some times wonder where he came from. Don't get me wrong, I love the country! LOVE, LOVE, LOVE spending time in the middle of nowhere. I love campfires and horses and fireflies and fishing and all that fun stuff. And Jimmy does too, as long as there is a tv with ESPN near by. But JD LOVES IT. He loves picking up sticks and digging in the dirt and riding four wheelers and picking up more sticks. He LOVES the country!!!! So, they spent a couple nights at my brother Dustin's house and had a blast. Jimmy and I spent New Year's at a wedding. We had a wonderful time with good friends!
Me and Two of my favorite girls!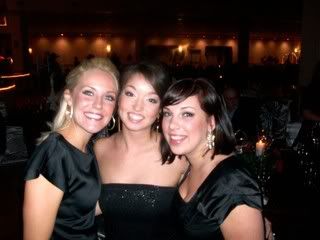 Me and my FAVORITE Man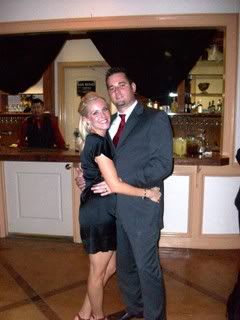 The Girls
That's all I got for now. I have a few shows to watch and a head that hurts. I hope to post tomorrow. I want to show off the newest MUDCAKE ORIGINALS (that's my line of clothes in case you didn't know)!!
New Year's was FUN as well.