As you can imagine...a lot has changed in 3 months (since the last time I blogged) as expected! So...this post will be full of updates with hope that there will be many more to come. Life has been busy and I think we are slowly (VERY SLOWLY some days) figuring out life with two children.
First things first...
We welcomed out precious second child into this world on Friday, October 26th at 1:54 p.m. Miss MacKenzie Colleen Vandagriff weighed 6lbs 7oz and measured 19 inches long! She was so teeny-tiny and just breathtaking with a full head of dark hair! It was love at first sight for sure!
I had an insanely easy delivery and after a whole 14 minutes of pushing we were done and I was ready to eat! I couldn't get over how simple it all was and for a minute considered having a third. That has since passed!!
Here are a few pictures of that day!
All ready to go...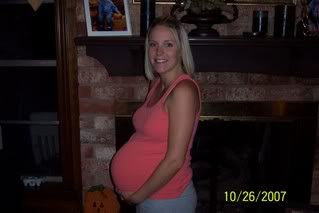 After the epidural...
My Sweet Girl...
And with her daddy...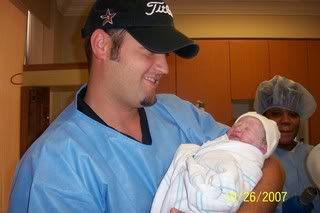 And our wonderful family of 4...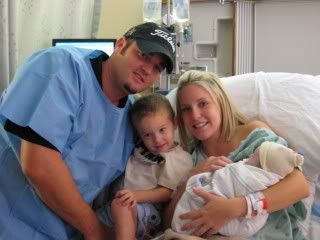 Here's some more preciousness from that first week at home!
Fresh out of the bath...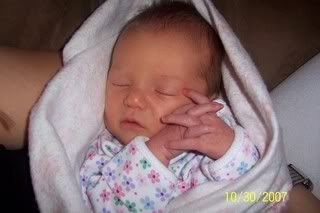 As far as BIG brother JD...he's doing great. He's crazy about her when he wants to be. Sometimes he could careless and other times he's all over her. He fondly refers to her as "my sweet gurl" and constantly reminds us that "Kenzie's my sister" or "Kenzie's my family" as if we've forgotten. When MacKenzie gets upset he says..."Kenzie it's OKAY!!" or sings her Twinkle, Twinkle Little Star. It's precious.
He amazes me daily with the words and phrases he knows. He truly is a big boy and in little less than 2 months he'll be 3 years. Where has time gone?
Here are a few of BIG brother...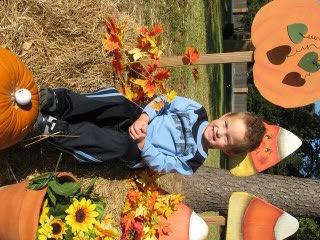 ...And with his little sister (looking at awful lot like he did at that age!)
Since Kenzie-Lynn's (as I call her) arrival...life has been anything but calm and quiet. They are nothing like the first few weeks with JD, but precious all the same. I am blessed and gracious.
Here are a few more now that Kenzie is a month old. I plan on blogging again in the next couple of days because I didn't begin to describe life with 2!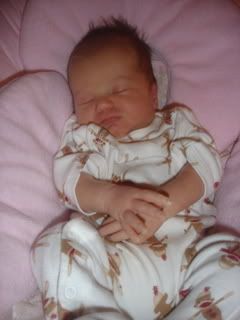 3 weeks (and first photo shoot)...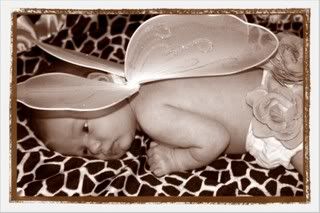 My FAVORITE 3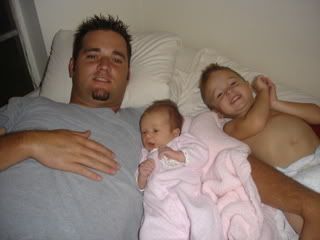 1 Month...
Yesterday with her new beanie from
The Portland Beanie Co